Saqqara visit  with your private tour guide could be done in A full day visit, or a half day visit.
Saqqara is the first necropolis in Egypt, as it was the necropolis of the first Egyptian capital, Memphis, Located about 30 km south of Cairo city, 16 Egyptian kings built pyramids at Saqqara,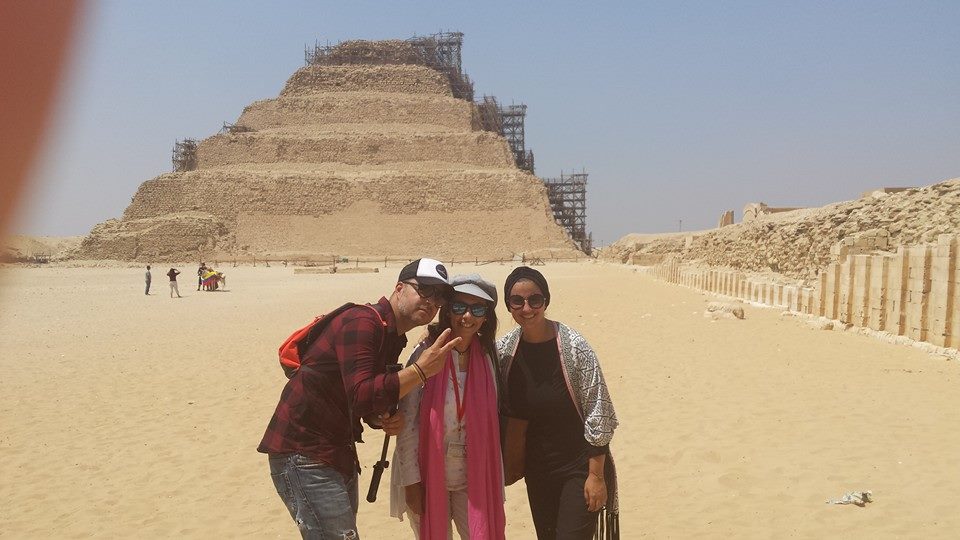 And it has been designated as a World Heritage Site by UNESCO in 1979.

Of course, Saqqara visit  with your private tour guide, allows you to visit different sites,
the first visit could be Imhotep museum, where you can have a brief idea about the architecture before the time of Imhotep (the architect of the first step pyramid of Saqqara), sarcophagus, objects that were found by the French Egyptologist Jean-Philippe Lauer

And then, we drive up to Saqqara site, we can visit the Mastaba of Kagemni, old kingdom, 6th dynasty, where we enjoy seeing the daily life scenes, (fishing, feeding gees, giving offerings), then we  visit the pyramid of Ti Ti, .

Then wecan visit the serapeum of Saqqara, the mystery of Saqqara, which is exceptionally in the world, it was discovered by the French Egyptologist Auguste Mariette in 1851, 24 Sarcophagus for the bull Apis made out of granite that comes from Aswan quarries or out of basalt.

we continue to visit the complex of Saqqara, the oldest complete stone building complex,
The step pyramid ( Pyramid of Djoser) (or Zoser), was built during the 27th century BC by Imhotep, consists of six mastabas, 62 meters tall.

The Djoser complex is surrounded by a wall of  Tura limestone 10.5m high, the northern funerary temple was on the north side of the pyramid of djoser and faced the north stars.

The Heb-sed court is rectangular and parallel to the South Courtyard, and it was for a festival that celebrated the continued rule of a king, even when the capital moved to Luxor, the Heb-sed festival was celebrated in Saqqara.

And then, we go up to enjoy seeing the desert, with the view of the pyramids of Abousir and the pyramids of Dahshour.

Then,  we go back to our car from the parallel way, where we can visit Idut's mastaba and admire its colors.