Boot camp and closing ceremony of DW project in Egypt
First of all, I would like to apologize to my dear followers and clients for being late to write into myblog, but the reason is; that I am quite  busy with my Italian lessons as I prepare to an important exam to obtain the Italian diploma "CELI", as I am working now in Italian and I have my site "Guida Turistica Privata in Egitto.
The latest important event that I had was the Boot camp and closing ceremony of DW project in Egypt that I participated as an instant translator- interpreter in their workshops that were conducted in Aswan, Alexandria, Port said (this one was conducted in Cairo in Al Masry Al Youm newspaper).
The selected young female media graduated came from their different cities to meet together in Cairo in that boot camp with a higher skill that conducted in Al-Ahram newspaper, to discuss finishing a project of a media website.
Important professionals participated to inform them more…
Mr Fady gave lectures about the importance of social media, and how can they sell themselves through Linkedin, and the importance of Twitter to communicate and to be more famous in their field.
Omar Mostafa, who gave lectures about dealing with Google and how to deal with their website.
Ahmed NOU NOU, a business consultant, who spoke about how to manage and run their own business.
Heba Kandil, who gave very important lectures about how to be positive with themselves and to develop their communication skills with others that completed what Ms.Maha shahba has developed.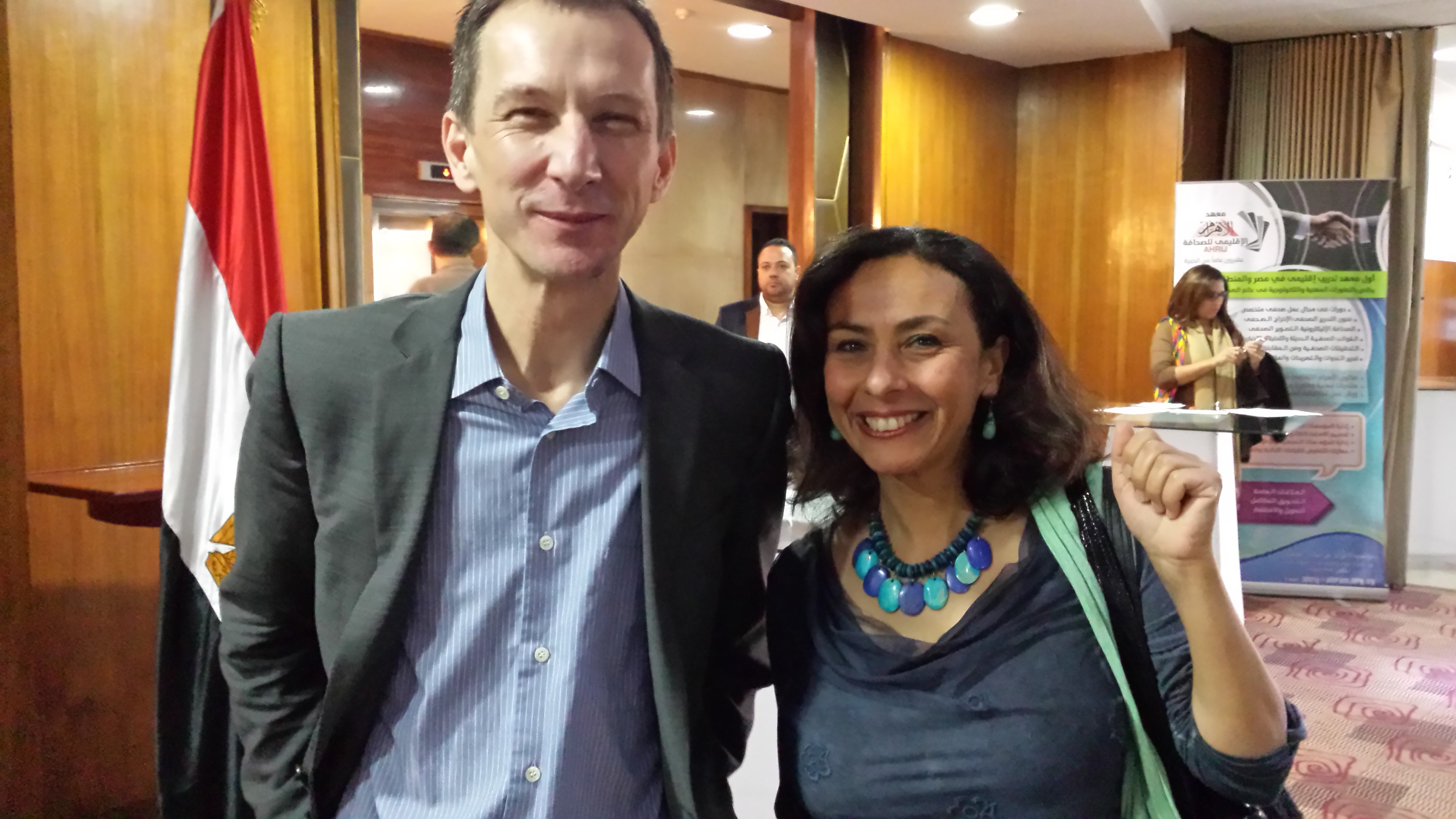 In November was the closing ceremony of DW academy project (more women voices), the day that all participants met with each others.
I would like to thank every one of them, I learned a lot of valuable lessons from each of them, and I spent very nice time with them.
Basma El Ofy, Maha shahba, Soha Tarek, Heba Kandil, Tine Mikklis, Jens Uwe Rahe , Rasha EL Ibiary
And my dearest sweet heart Osama Asfour, who was the reason to engage me in this project as an instant translator – interpreter when he asked me to do this mission in Aswan.