The red sea is a sea water inlet of the Indian Ocean, Located between Africa and Asia, it has a surface area of 438,000 km2.
Ref. wiki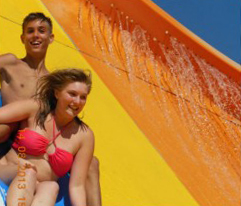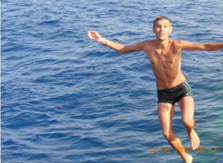 Egyptian cities on the red sea attract tourists for diving, snorkeling; the red sea (Sharm El Sheikh, Hurghada, Gouna, Safaga and Marsa Alam) is famous for it's sunny dry weather, which is considered as a touristic attraction.
Sharm el Sheikh, Hurghada, Gouna, Marsa Alam and Safaga are also famous for their desert.
Many activities could be practiced there, such as, diving, snorkeling, glass boat, and Safari.
profit the chance of being in Egypt to visit the Egyptian tourist attraction and the points of interests in Other Egyptian cities like Cairo and Luxor with your private English speaking guide.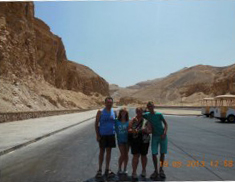 If you are staying in Sharm el Sheikh, or other cities beside it like Dahab, you can take the airplane to visit Cairo for one day or more, your private English speaking guide comes to pick you from Cairo airport, or from your hotel, takes you to visit the Giza pyramids, the Egyptian museum, and other points of interests in Cairo, you can choose from our Cairo programs, or you can contact me to make your own itinerary (a la carte).
If you are staying in Hurgada, el gouna, Safaga or Marsa Alam, our representative, comes to take you with a vehicle and a professional driver (with all the legal papers for the trip) to have a guided visit of Luxor (the valley of the kings, the funerary temple of The queen Hatshepsut, the colossi of Memnoum and Karnak temple) with your personal English speaking tourist guide and take you back to your place in (Hurghada, El Gouna, Safaga or Marsa Alam).
If you are having an overnight or more at Luxor, choose from our proposed programs or contact me to make your own itinerary (a la carte)