The forgotten desert of Faiyum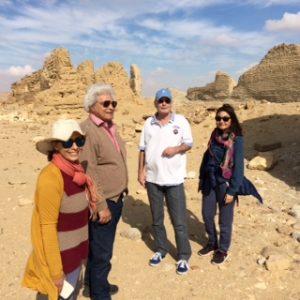 The forgotten desert of Faiyum is located north of Lake Moeris (Birket Qarun), 26 km north of Faiyoum, 80 Km southwest of Cairo, and when I say "the forgotten desert", I mean that few people know about it, although there was an ancient Greco-Roman city founded by Ptolemy II, 3rd century BC called "Dimeh al siba".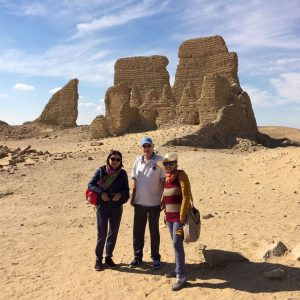 The site is, 2.05 kilometers beyond the edge of the water, There is an unfinished temple in the southern part of the island covers about 9000 square meters, The entire territory is surrounded by brick walls, The remains of the Temple walls and the interior floors of the Temple are made of sandstone blocks, There is a paved road with limestone blocks, begins from the southern entrance of the Temple Complex and extends towards Lake Qarun. Its length is 400 meters and its width is about 8 meters, The magnificent ruins will impress you and give freedom to your imaginations to guess how life was in this lakeside place that gives evidence of inhabitancy dates back to the Neolithic era.
This trip asks us many questions:
Is that Ptolemy II provided land by reducing the size of the lake for Macedonian soldiers and their families?
Was the city used as a port?
As it is called "soknopaiou nesos" which means the island of sobek, the crocodile god,
Was the city located on an island?
Did the city become a border post in Roman period?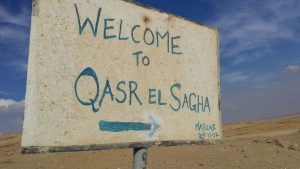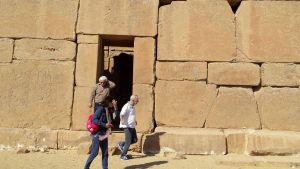 Then, if we continue in the desert 8 km north of Qarun Lake, we will find "Qasr elsagha", an unfinished limestone construction discovered by Schweinfurth composed of 7 shrines dating back to the Pharaonic period. Also asks us a few questions, who built it? Was it dedicated to which divinity? Which dynasty? Which kingdom?

The Petrified Forest, The fossilized trees… on their turn asks us a question, what was the Faiyum before?