Instant/ Oral interpreter in Egypt (English-French-Arabic).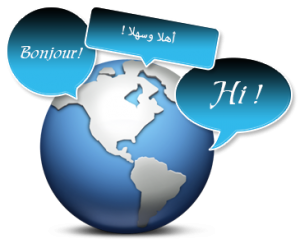 The oral translation is transposing a message from one language into another,the interpreter is intermediate between people, organizations, businesses, governments of different languages to enable them to communicate together. Theinterpreter is very often self-employer,  he or she must acquire a good level of language, the oral translation and interpretation is not  only translating from a language into another, but also from a culture into another, so,  a good translator must be aware of the differences in cultures.
Interpreters enable the world to communicate and to understand each other's.
I provide Instant/ Oral translations English – French – Arabic and Egyptian Arabic in the business world, major international companies and all other different needs.
Since the interpreter profession is based on oral practice, let the specialists do it.
My 26 years of experience to communicate with English and French speakers, working as a tourist guide and interpreter from English or French into Arabic or into Egyptian spoken Arabic,  beside visiting several foreign countries qualified me to practice this profession and to be intermediate between Foreign and Egyptian cultures.
If you need an Instant/ Oral, private or personal translator / Interpreter for any mission, feel free to contact me