Oral interpreter in Egypt with DW Akademie
Oral interpreter in Egypt with DW Akademie is my new experience, it all began when Osama Asfour, the "project coordinator, Egypt Deutsche Welle Akademie" contacted me throw my web site, and asked me to accept the mission of the oral interpreter in Egypt with DW Akademie, I accepted his offer, it was a new experience for me especially when he sent me the Agenda and I could read the interesting subjects that I will get the chance to know more about and to translate.
The experience was unique and very interesting, I moved to Aswan, and asked him to let me meet the persons whom I am supposed to interpret with them.
I met Consrtanze Abratzky and Tine Mikliss, they were friendly and helpful and they could break the ice, they explained that DW Akademie is a German official association, 50 years old and it has a TV channel that we could compare it with the BBC.
The project calls
More women's voices – Developing Career Skills for Young Female Media professionals
workshop by DW Akademie to develop the skills of Egyptian female media students and graduates.
June 8 – June 12, 2015 9 a.m. – 5 p.m. at Mövenpick hotel, Aswan.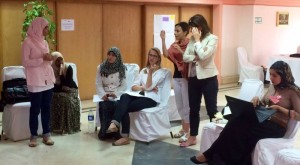 The objective is to enhanced skills to gain a foothold and establish a career in the media sector and build up a professional network which is turn enables collaborations and references later in the career.
We had the opening remarks by Jens-Uwe Rahe from (Deutsche Welle Akademie), and the remarks by the trainers, and the introduction of trainers and translators, Introduction of participants interviewers, what's your interview partners talent /passion, Formulate headline formulate short paragraph.
During the week about your interview partner and it was like ice – breaking game:
two girls talked together about themselves, and then, each of them tried to present the other one.
After that we had an Over view of training programs, objective and approach, Soliciting expectations and establishment of a "learning agreement", Coffee breaks with nice cakes and fruits were available.
Job application training
How to write a CV
Elevator pitch
The golden frame
Team work
Meeting local journalists
TV experienceVery nice one, and there I could practice the other kind of the oral interpretation, because you can't speak at the same time with the other person because of Microphones, Constanze advised me that I should take notes, I did it and I think that it was a successful experience.
Certificates
Time to say good bye, some of them cried.
We all agreed that it was a unique experience with DW Akademie.
Here is the TV program and the photo albums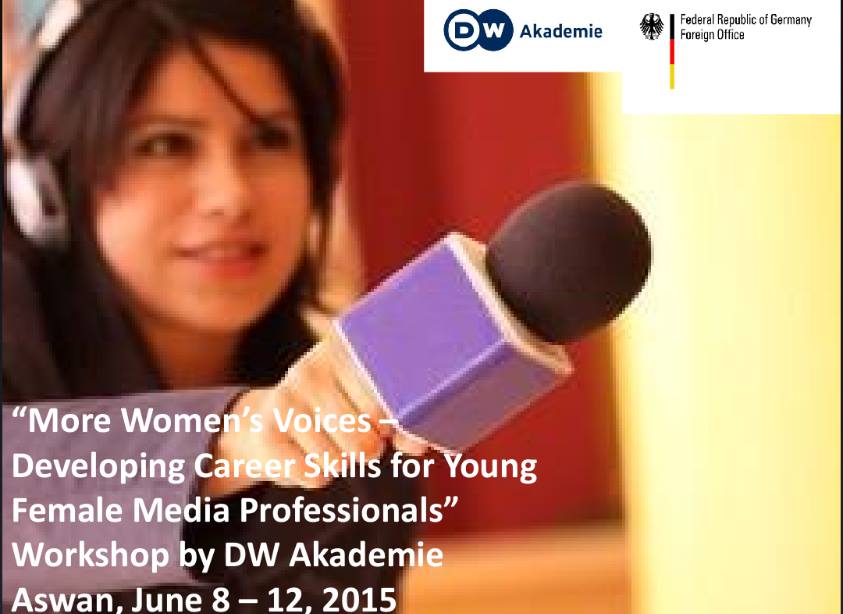 DW Akademie in Egypt
DW Akademie in Egypt 2
DW Akademie in Egypt 3