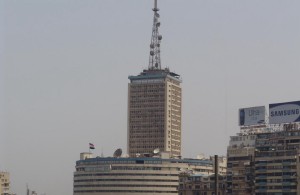 The idea began at the time of president Nasir, the second president of Egypt when he thought about building this huge monument which is Maspero, the home of radio and television, Maspero monument in Cairo  was achieved in 1960 to celebrate the 1952 revolution
When you visit Cairo, and cross the Nile on the Kasr el Nil Bridge, at your left hand side you see this round monument which is the home of the radio and television in Cairo, or Maspero, named after the French Egyptologist Gaston Maspero whom was the Head of Egyptian Antiquities Authority.
Cairo Radio was founded in 1953, it has an international distribution, it broadcasts different types of culture talk and news, headquartered in Cairo
I was invited by Sara a radio broadcaster in the radio of Cairo in French for French speakers and French citizens who live in Egypt, at Maspero monument in Cairo, We talked about the festival Sham al nessim (the Spring Festival) festival known by the Egyptians for over 5000 years and we also spoke about customs that are practiced by Egyptians today that date back to the pharaonic period like eating salted fish, lettuce and union.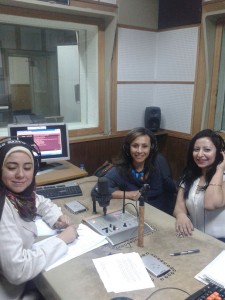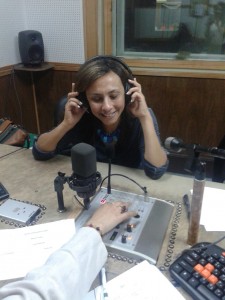 For me it was a great pleasure to talk to Sara and Mona, the facilitators at the Cairo radio, I am also proud to pass this unforgettable experience, having entered inside this historic building that is the home of radio and Cairo television.

– It is a great pleasure if you come and visit Cairo with us, you can check our Cairo programs page.