Akhenaten Pharaoh of Egypt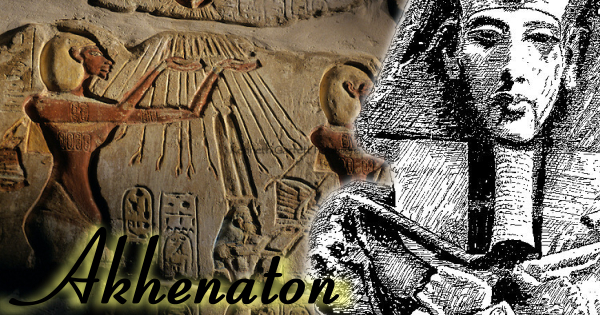 Akhenaten pharaoh of Egypt, the first call to monotheism, his first name is Amenhotep IV (Amun is satisfied), son of Amenhotep III and Queen Tiye.

At the Pharaonic time, Egyptians, believed in many gods, we can say that the gods for them is a responsible, the goddess Nut; "the sky goddess is responsible for directing the sky", Geb; "the god of earth, is responsible for the earth"…. And also every city had its protective triad, and then, the Egyptians could worship several at the same time.
Amenhotep IV began to revolt, he said, many gods, this is not possible, it cannot be possible, there is only one god.
He starts looking the strongest force in Egypt, he finds that it must be the strength hidden behind the solar disk which directs it, he changes his name, instead of being Amenhotep (Amun is satisfied), it becomes AKH- n -Aten (the faithful to Aten).
He cancels the existence of all other gods, he destroies the temples of god Amun in Luxor (Karnak and Luxor), so that, he can no longer stay in the capital Thebes (Luxor) where there is the power of the priests of Amun god, he goes down the Nile, and installs his capital Akhet- n -Aten (the horizon of the god Aten) now called tell el Amarna.
Akhenaten was married to Nefertiti, they had six daughters, and he, with another woman had his son Tutankhaten who later becomes Tutankhamun.
The era of Akhenaten creates a new artistic style, realism or naturalism.
The artist is free to represent the pharaoh in a real representation, apparently, he could Also exaggerate, and for the first time in Egypt, he can present the Pharaoh with his family on a family representation.
Even the daughters of Akhenaten had a strange representation.
Several explanations for the strange representation of Akhenaten, some Egyptologists say that he was sick and he had more female hormones than the male hormones, others find that he wanted to unify the two sexes in a single body, a third Group guess that it was the beginning a whole new artistic style (caricature) .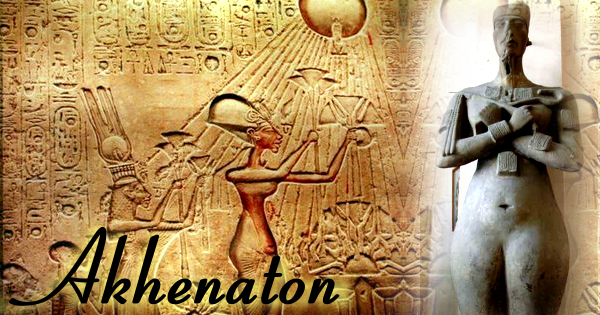 Akhenaten remains in Egypt as a pharaoh for 17 years; he neglected everything except inviting Egyptians to believe in one God, EVERYTHING else was totally ignored.
The Egyptians showed a belief, but we discovered that they made statuettes of their former divinities; of course, it was very difficult to have a quick change of beliefs and habits after centuries of adoration to their former gods.
After Akhenaten's death, the priests of god Amun said that he was a heretic, they got a revenge of him, erased his name, destroyed his monuments and rebuilt the temples of Karnak and Luxor again, worship and offerings to multiple divinities back again, and they said; we should cancel the name of Akhenaten from the Egyptian history.
There are many books and studies to know the truth of Akhenaten, such as "Akhnaton" is a play by Agatha Christie. It was written in 1937
Some Egyptologists said that he was really a believer and mystical because when we read his prayers for Aten, they are much like the Bible and the Quran.
Other Egyptologists found that he was a wise because the Egyptians gods were adored only by Egyptian, and so we wanted a worldwide one so that the whole empire would worshiped him
A third group thinks that he did not have the physical strength like the other pharaohs, and that's why he invented this new religion to impose his existence.
Or, we can consider Akhenaten as a prophet came to prepare the mind to receive monotheism before the arrival of Moses.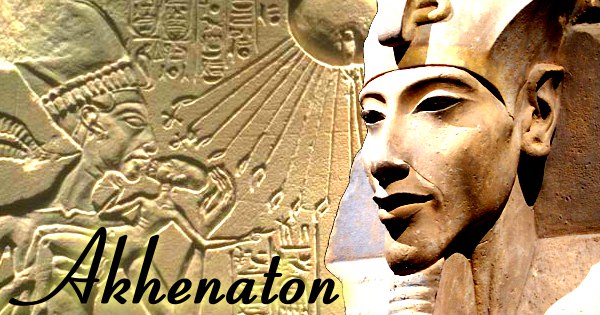 Who was Akhenaten!!  what was Akhenaten?!! believer?!! smart?!! prophet?!!

he left and his truth left with him, but he left us a very important spot in the Egyptian history, the first call to monotheism.